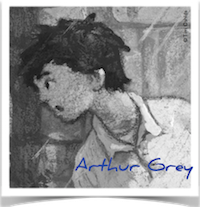 Happy Holidays! Sneak Peek from Arthur Grey Book 4
What better way to celebrate the holidays than with a peek at a scene from The Discoveries of Arthur Grey BOOK 4? Not yet seen by anyone else, this is a special little gift just for you! In this next book, Arthur and his dog Griffin get to visit his bubbly friend Pernille and her family in Ireland for Christmas. Arthur is expecting a relaxing time, not an eerie one. Here's part of that chapter:      The car jerked to a sudden halt, nearly throwing Arthur into the dashboard, and ...
Book Gifts for Kids
Here come the holidays, and it's time to think about the special kids in your life! Since books make perfect gifts, here's a list of some of the books I and a few of my helpful kid readers have reviewed for you to help you choose the best books for your own middle-grade reader! For the epic adventurer Middleworld (jungle adventure & Maya myth) The Dragonet Prophecy(dragons saving the world) Society's Traitor (searching for a golden city & a magical bird) The Minotaur Riddle ...