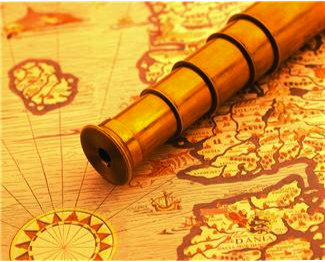 Summer Solstice
Happy Summer Solstice! You've been waiting so patiently for the next Arthur Grey adventure, so please enjoy a peek at the upcoming book 4 of The Discoveries of Arthur Grey! The Discoveries of Arthur Grey 4 Sneak Peek
How I got reading again
I think it's funny when people try to excuse why they aren't interested in kids books: "My kids don't read." "My kids are grown." "We're too busy to read." "I don't have kids." "My kids are too little." It's funny because I definitely don't need an excuse for why NOT to get middle-grade books: Even if my kids didn't feel like reading that particular book, even though I'm "grown up," I read these books myself! Other adults may laugh, but it's actually my favorite genre to read. A great ...
Event: Unique Boutique
THIS EVENT HAS ENDED Meet me at the Unique Boutique Fall Show in Centennial, Colorado! Get a head start on holiday shopping or just find some local goodies for yourself!
August event: Woodland Park
THIS EVENT HAS ENDED. Meet me at the Woodland Park Fine Arts & Crafts Fair! When: Friday August 14th, 7am - 1pm Where: behind Our Lady of the Woods Catholic Church - 116 West St, Woodland Park, Colorado (across from Farmer's Market) What: Find The Discoveries of Arthur Grey books, meet the author, check out other vendors--handmade jewelry, wood products, clothes, and more, including Farmer's Market across the way with food and local produce!
Photo of the Day: Bronc Day
On August 1st, I tended the Panama Hat Publishing booth at Bronc Day in Green Mountain Falls, Colorado. The sky was blue, the weather perfect, and I got to talk to so many new people! Here are some photos from the day. The pyramid puzzles were a big hit! Someone made his very important debut today! Look for adorable plush Griffin on Panama Hat Publishing's online store beginning October 2015!
Book Gifts for Kids
Here come the holidays, and it's time to think about the special kids in your life! Since books make perfect gifts, here's a list of some of the books I and a few of my helpful kid readers have reviewed for you to help you choose the best books for your own middle-grade reader! For the epic adventurer Middleworld (jungle adventure & Maya myth) The Dragonet Prophecy(dragons saving the world) Society's Traitor (searching for a golden city & a magical bird) The Minotaur Riddle ...
Extra, extra! Blog all about it!
I realize there are probably kindergartners who are better about blogging than I've been lately. But I have a good excuse, I promise! I've been working hard on ... (drum roll, please!) ... the next book of the Arthur Grey series. And I am happy -- no, ecstatic, fired up, thrilled -- to announce that Book 3 is completed! Now it's time for that oh-so-necessary editing process to kick in. But now that the biggest work is done, I'll be better about popping in on my own blog. So, stay tuned for all ...
Characters
I was so excited about these pictures, that I have to share them. Nine-year-old Christine sent these to me--colored pictures of characters she thought were good fits for Arthur Grey characters! How awesome is this?? Idolette in a green-haired guise. Totally awesome! Idolette as a blonde. Doesn't this remind you of how she looked when we first met her in book 1?? Right on! I love the bow. I'm definitely seeing this as Amr from the prologue -- sweet!
Best Book Places to Visit
When I read a good book, it's almost impossible for me not to wish it were real and I could visit the places in it. At least some parts (seriously, who wants to go on vacation to Mordor -- "Get a facial with authentic Mount Doom ash or a massage from one of our professional orcs; autographs by the Witch King at extra charge." Anyone?) So -- in no particular order -- my list of book places I'd love to visit: Bag End - Tolkien made Bilbo's home so cozily inviting that I'd go have ...
Are some kids' books really for grown-ups?
There are a lot of books out there labeled as "kids books," but have you ever noticed that some of them are more like "kids books for grown-ups"? A well known example is The Golden Compass. It's got a fun-sounding title, a colorful cover, and it's even about a couple of kids. But the kids don't act like any kids that age I know, and the story telling style isn't really aimed at kids -- young adults, more like; but not the middle-graders who are offered this book. Another, much ...