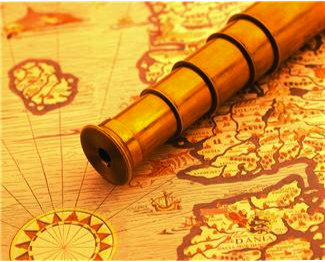 Summer Solstice
Happy Summer Solstice! You've been waiting so patiently for the next Arthur Grey adventure, so please enjoy a peek at the upcoming book 4 of The Discoveries of Arthur Grey! The Discoveries of Arthur Grey 4 Sneak Peek
The dust has settled
If it's been a few months since you've visited my author website, you're in for a surprise. The site's remodeling is finally wrapped up, and the dust has settled down to reveal a brighter, cleaner setting that I'm really excited about! Let me give you a tour through several features that are completely new to the site. The biggest news around here is, of course, my all-new store! Now you can easily order The Discoveries of Arthur Grey books in hardcover or paperback directly ...
History Outside the Page
If you've ever been to a zoo, you know how cool and amazing it is to learn about animals by watching them instead of only reading about them. But when you're out hiking in the woods and happen to spot a bear lumbering down his own path, nosing around a bush full of berries, not even twenty feet from you ... Well, that'll get your heart racing! Did you know that history is the same way? Most people know that if you want to see history, a museum is a good place to go. But even better is when you ...
Deja vu Lions
History has this uncanny way of popping up all over the place. A while back, I was able to visit the Istanbul Archaeology Museum in Turkey. It was an incredible place for a writer who loves inspecting ancient artifacts. For the first time, I got to stand next to one of the famous "striding lions" that had been part of a Processional Way in what was once the city of ancient Babylon. Some 2600 years ago, there were about 120 such lions that guarded the way through the city. There I was, looking ...
Event: Colorow Elementary
I'm excited about my upcoming visit to Colorow Elementary in Littleton! They will have a blast with Literacy Night, and I'll be joining them for all the reading fun! See you on September 21st, Colorow!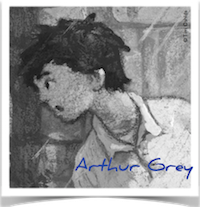 Happy Holidays! Sneak Peek from Arthur Grey Book 4
What better way to celebrate the holidays than with a peek at a scene from The Discoveries of Arthur Grey BOOK 4? Not yet seen by anyone else, this is a special little gift just for you! In this next book, Arthur and his dog Griffin get to visit his bubbly friend Pernille and her family in Ireland for Christmas. Arthur is expecting a relaxing time, not an eerie one. Here's part of that chapter:      The car jerked to a sudden halt, nearly throwing Arthur into the dashboard, and ...
Me and my costumes, part 4
If you've ever seen artwork from old Germanic/Nordic culture, you'll notice their fondness of serpentine designs and cross shapes. They were also creative and adapt at incorporating images within images, so frequently seen in their early jewelry and art are hammers, faces, or eyes hidden within what at first seems like a larger hammer, a dragon, a tree, etc. A few of the most famous Norse gods/goddesses were Odin, Loki, Thor, Frigg, and Freyja (also commonly simplified to "Freya"). In ...
Photo of the Day: Albuquerque
Recently, I made a trip to Albuquerque, New Mexico. The landscape throughout the area seemed to change everywhere I went, which was crazy impressive! I'll post some of the photos I took for you to see. Some areas of Albuquerque offered amazing views of the rest of the city and the mountains. Albuquerque used to be (and, in some ways, still is) a bustling train hub. Some of the old train yards are no longer used as a main hub, so now "The Yards" employs itself as a cool spot for ...